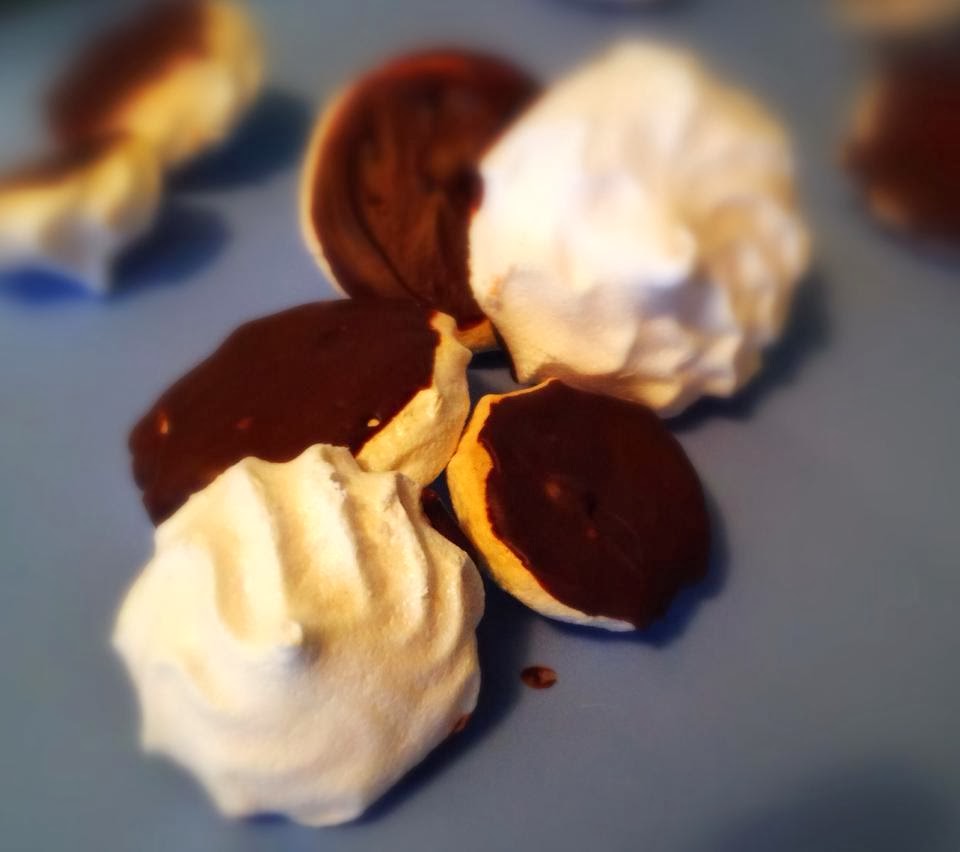 I feel it fair to instruct you to go the site of origin for this tasty treat so that you can see how beautiful it can look if you posses greater skill than I do with a frosting bag. Check out the
original post here
.
I stumbled onto the instructions for this while browsing pinterest for a new idea this Valentine's Day. These sweet treats will accompany my kids in their lunch boxes all week long.
This recipe is relatively easy. It is somewhat time consuming due to the waiting between steps and waiting for cooling, but all in all, it's a simple recipe. While I followed the main directions, I did omit the food coloring and cherry juice. I didn't add it, but I think some bitter almond extract would taste fantastic in this dessert! (just a tiny amount). Also, for the chocolate I used gluten free dairy free chocolate chips and 1/2 tsp organic spectrum shortening. Coconut oil would work fine for this, as well. (and that makes me think about how delightful a batch of coconut macaroons would taste dipped in chocolate!)
What are your favorite Valentine sweet treats?