Tusker House
for Lunch at Animal Kingom Park
Another buffet, but this one had different choices. The variety of roots and vegetables was much better then what we had found at other places. We really enjoyed this lunch. The only negative was the curry, which I was told was dairy free. It did bother my stomach, and my husband's as well. Everything else was delightful. Dessert was a gluten free brownie.
Tusker House
breakfast in the Animal Kingdom Park
2007 DDP1TS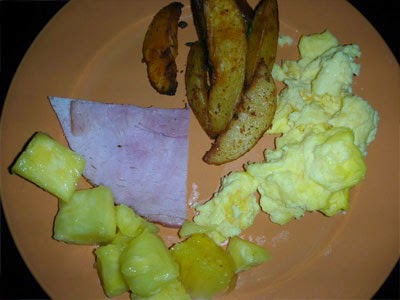 This was...loud and crowded, yet again, but good. The chef treated us...see next picture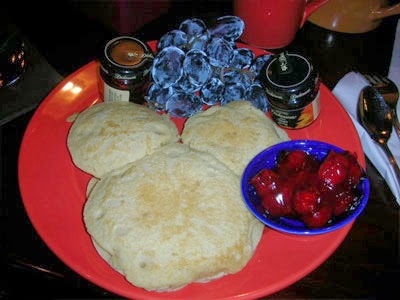 This was our cutest display of gluten free pancakes on the trip! Sadly, they didn't taste very good, but with all that pure maple syrup and
cherry topping, they got eaten up! That was a very nice surprise.
Rainforest Cafe
: lunch Animal Kingdom Park - not a Disney restaurant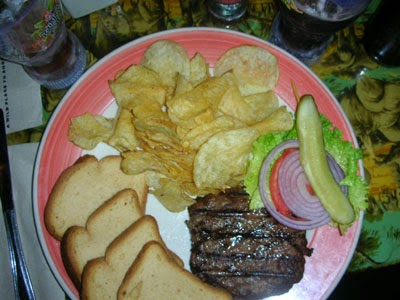 The Rainforest Cafe at Animal Kingdom had gluten free bread on hand, as well as gluten free fries and other items. Here is what we chose.
We enjoyed this meal as well, although it did take a long time for the food to arrive. It was a fun place to wait.